The energetic point of view, it was possible to 54% reduction in energy consumption and corresponding cost through your choice of a luminaire and lamp set more energy efficient, and, in this case, the investments are equivalent.
The following are some practical recommendations to be considered during the design phase, aiming to make the lighting more energy efficient:
-Take advantage of natural lighting whenever possible. In industrial sheds, translucent tiles that can be used during the day allow keeping artificial lighting off in whole or in part without compromising local activities and meet the regulatory lighting levels;
-Distribute the power circuits of lamps to facilitate partial shutdowns as existing natural lighting.
-The height of attachment of the luminaire has an important influence on the required amount of light fixtures to meet a certain level of lighting.The amount of lux is a function of the inverse square of the distance between the light source and the work plan, so that the smaller the height of attachment of the smaller the amount your fixtures to meet the regulatory limit of lighting;
-A good practice depending on the type of industry is to design a lighting environment for movement of people and movement of materials and additionally specific lighting points and located with the machines to provide adequate lighting levels for their operators;
-Choose judiciously the lighting level recommended by standard to avoid a number of lighting points without necessity;
-In addition to the initial investment, calculate the operating costs (spare parts, labor and energy);
-In smaller environments or different sectors, provide individual switches for lighting control;
-Study the adoption of automatisms as sensors and lighting sensors to turn off artificial lighting when it is not actually necessary.
The great opportunities for energy conservation in lighting are in the phase of the project and require a careful and judicious analysis to select the most economical alternatives. A poorly designed energy project once installed requires new investments and it is not always possible to take advantage of what has already been installed.
A well-designed industrial lighting improves the working environment, increases the safety of employees, provides better productivity, reduces operating costs and, above all, contributes to the preservation of the environment.
In industrial lighting designs, there are several topics to be considered in order to provide lower operational costs from the point of view of energy. The economic opportunities are present in the choice of lamps and lampshades, set in the definition of your height, in command automations (presence sensors, timers and sensors for lighting), in the distribution of electrical circuits, the use of natural lighting and the location of the switches to meet the lighting requirements of the site and its users.
The starting point for a lighting project is to define the level of ambient light, which takes into account the activities that will be carried out and the audience to be served. The brazilian standard ABNT NBR 5413-Interior Luminance sets the amount of lux necessary for multiple locations. Whereas there is a subjectivity important in the perception of good lighting, it is essential that regulatory recommendations are met. To confirm the correction of lighting, it is necessary to perform a check through the practice of lighting level measurement with a luxímetro and compare with the normative values to resolve any doubt as to the quality of lighting.
Manufacturers have presented significant developments with the intention to provide increasingly efficient products and durable.Today there are more energy-efficient alternatives in industrial lighting, including lamps and luminaires with bright earnings well above those recorded in the past.
The following table presents the bright earnings (lumens/watt) of various lighting sources.
There are some things to consider for the use of the above technologies in industrial environments:
Mixed Lamps -Have better yield and higher (6,000 hours) compared to incandescent and have the advantage of not needing auxiliary equipment, but, when the priority is to minimize the consumption of electricity, can be overridden by higher-power compact fluorescent lamps and discharge lamps mercury vapor, sodium and metal multivapores.
Mercury vapor lamps – Have high life (24,000 hours), relatively low cost and require ballast for your operation. Its light is white and your rendering index (CRI) is 40 (sunlight has IRC = 100). Can be replaced with energy advantage by sodium vapor lamps and metal multivapores.
Sodium vapor lamps – Have high life (18,000 to 24,000 hours), relatively low cost and require ballast for your operation. Your energy efficiency are the best out of discharge lamps, but have the disadvantage of providing a light yellow colour and a low content of IRC = 20 color reproduction. Can be used in industrial environments where there is no need for the identification of colors, such as foundries, Tin shops, inventories of raw materials, external areas and parking lots.
Multivapores metal lamps-Feature life of 10,000 hours, provide white light and good color rendition (CRI = 80 to 90) and require ballasts for your operation. Its cost is greater than the other mercury discharge lamps and sodium, but your energy efficiency and light quality for your use.
Economical fluorescent lamps–With lifetime of 7,500 hours, provide good color rendition (CRI=80 to 85) and may use electronic ballasts (more efficient) for your operation. Provide better results with mounting heights of 3 to 4 metres, but can be used with mounting heights up to 5 meters, since that use mirrored light fixtures. Its low cost and light yield for your use.
As for the lamps, luminaire efficiency increase is achieved by reflective geometries appropriate to the light source, mirror surfaces being used to direct the light generated by the lamps to the work environment. In industrial settings, it is necessary to take into account aspects relating to ease of maintenance and lamp fixture and, if exist in the industrial environment the possibility of leakage of flammable products, the casings must be explosion-proof to improve the safety of the installation.
Traditional manufacturers of lamps and lampshades offer computer programs to quickly allow you to quantify the number of lamps and light fixtures and your physical distribution to meet the standard and lighting levels required for the environment under study.
It is up to the designer to analyze two or three alternative lighting techniques considering your deployment costs and operational costs related to electricity. These alternatives should be discussed together with the other professionals of the project aimed at conciliating the architectural and functional aspects, investment involved, facilities operation and maintenance and operating costs. The time spent in these studies is fully justified by the savings that can be achieved in a more comprehensive analysis.
Not always the alternative that has the lowest initial investment is more economical over time.In this type of evaluation, should be considered for a particular time horizon replacement lamps cost (acquisition and replacement labour) and the cost of energy.
Practical example obtained from the results of a database software:
Determine the lighting (lighting fixtures and lamps) to install the 1.8 metre work plan to provide an average lighting level of 500 lux. The environment has ceiling, walls and floor (80%, 70% Reflections and 30% respectively) and its dimensions are length = 25 meters and width=20 metres:
Option 1–industrial type Lamp white painted plate with reflector in anodized aluminum with matte metal vapor lamp 150 W and electromagnetic ballast.
Amount of fixtures = 56
Illuminance in service = 558 lux
Installed power (lamp+ballast)=9,072 W
Power density=18.14 W/m2
Option 2-Industrial type Lamp white painted plate with reflector in white painted plate with two 40 W fluorescent lamps and electromagnetic ballast.
Amount of fixtures=81
Illuminance in service=557 lux
Installed power (lamp+ballast)=7,574 W
Power density = 15.15 W/m23 Option -industrial type Lamp white painted sheet with mirrored aluminum reflector with two 32 W fluorescent lamps and electronic ballast.
Amount of fixtures=64
Illuminance in service=523 lux
Installed power (lamp+ballast)=4,160 W
Power density=8.32 W/m2given a 250 hour monthly usage per month, the cost of energy consumed for the three options presented are for a consumer powered at low voltage (R $0.20/kWh).
Gallery
15 Modern Bedroom Design Trends and Stylish Room …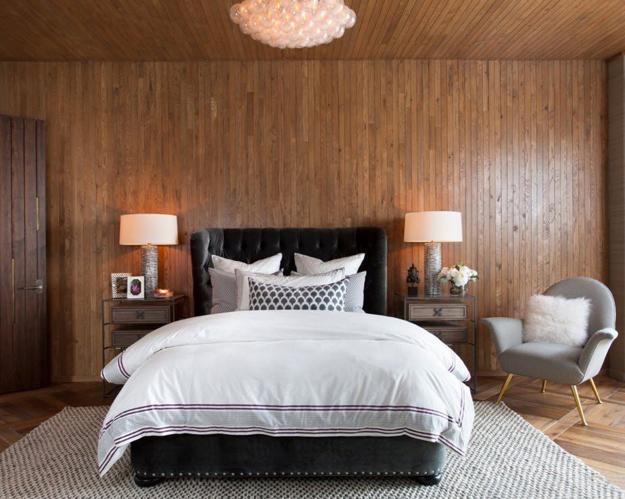 Source: www.lushome.com
Alessi Design: Shop Alessi Products Online

Source: www.connox.com
7 Simply Amazing Tech Offices
Source: www.interiordesign.net
10 Kitchen Trends for 2017 – Floyd Renovations
Source: www.floydrenovations.com
Sliding Glass Door Detail
Source: www.planndesign.com
RH Aluminum | Glass | Doors | Windows
Source: www.rhaluminium.lk
Double Bed Detail with Sliding Storage
Source: www.planndesign.com
Peppermint Kawaii LED Cactus Table Lamp
Source: www.cultfurniture.com
Free Free Gold Glitter Stock Photo
Source: www.freeimages.com
Hockey Arena stock photos
Source: www.freeimages.com
horoscopo de hoy libra univision horoscopo de hoy libra …
Source: www.newhairstylesformen2014.com
Industrial Style Home with Amazing Industrial Lighting!
Source: modernfloorlamps.net
New Industrial Wall Cage Lamp Retro Style Wall Light …
Source: www.pixball.com
NAFCO International, Inc.
Source: nafcointernational.com
Lumion
Source: www.neofame.com.my
Inspired Medicine Cabinet Mirror mode San Francisco …
Source: irastar.com
Stage curtains, photo, #1415763
Source: www.freeimages.com
Commercial Fit Out & Refurbishment – CXK – Kent
Source: www.rapinteriors.co.uk
Baker
Source: www.baker-wohl.com
Hilton Pattaya
Source: www.meinhardt.net